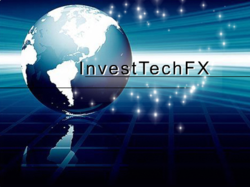 (PRWEB) October 29, 2011
In spite of the record inflation reported in the market, the expectations of a strong GBP (Great British Pound) were thrashed with the disappointing trend of the Pound trading lower to begin the day. There is speculation that the BOE is worried about responding to this high inflation, but the truth is they are committed to just the opposite, according to the Forex currency exchange experts of ITFX . Many investors thought that the 4.9% CPI expectation was a mistake a few days ago, but when the actual figure of 5.2% was finally recorded, it hit them as a shocking reality.
The BOE is expected to release the minutes of their meeting on rate policy. At this meeting, they voted to keep monetary policy accommodative by expanding their asset purchase program, which clearly does not come across as an inflation fighting methodology. They are convinced that prices will reduce of their own accord, but it all remains to be seen as to how the markets will perform.
A 2% inflation rate is the BOE?s target rate, but the artificial intelligence software and sophisticated FX Trading tools of InvestTechFX suggest that is its way higher than that. The poor and the have-nots are affected even more adversely, as higher prices spell higher costs. The austere measures adopted by the government are adding to the general concern about a declining economy.
InvestTechFX is a proven leader in the online Forex industry and their detailed and comprehensive learning center enables people to understand FX trading related trends and developments. They develop advanced, customizable, intuitive, efficient, and sophisticated trading tools and also offer new, exciting, and innovative solutions. With over two decades of experience in the computerized trading industry, they are renowned for their top notch trading technology systems.
###
Find More Currency Trading Press Releases