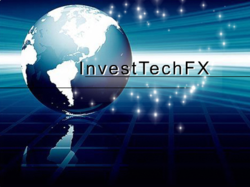 Hong Kong, HK (PRWEB) November 03, 2011
News that China may potentially come to Europe?s aid and invest in the financial bailout fund caused a 100 point pop in the Dow, according to InvestTechFX. This news also kept the euro strong, although it is firmly entrenched in a narrow channel that for most of the week is confined the EUR/USD to a 100 pip range.
Germany?s parliament earlier approved an increase of the rescue fund. Later in the day EU officials disclosed a plan that would require Euro zone banks to increase cash reserves in order to remain solvent and protected from the now foregone conclusion that Greek debt bonds will lose an extreme amount of value.
There is still much to be resolved, Fx experts at InvestTechFX explain. Getting France and Italy in step with Germany has yet to be achieved. Banks naturally are reluctant to succumb to European governments? pressure to write off the Greek government?s debt. The prospect of getting something, as opposed to nothing, for Greek bonds should eventually result in their accepting a Chinese offer that would limit the write-down to a level somewhere between what is actually owed and what EU governments are seeking.
Technical Forex trading at this moment is almost impossible. All the major pairs and crosses are sideways. InvestTechFX experts cite the EUR/USD as an example. Not only is it stuck near its midway point for the year, but the midway point for the current week is identical.
News and speculation is the only thing causing any price fluctuations. News is notoriously difficult to interpret considering that positive news that is perceived as not being sufficiently positive may drive prices lower. Speculation, of course, has no place in a logical FX trading strategy.
Exotic pairs may offer some trading opportunities for the present time. This is where an Forex ECN broker with tight, fixed spreads is essential. Variable spreads on exotics can be so high that no sane online Forex trader would touch them. Anyone who suffers from the idea that traders must trade should think long and hard before pulling the trigger on any pair involving the euro.
InvestTechFX explains that the past four days have presented only brief periods of any activity sufficient to justify trading. Trying to accurately predict when those opportune moments will occur is a skill that few, if any, have. It would seem to be an ideal time to practice the skill of knowing when not to trade, which to many, represents a far greater challenge than determining whether to go long or short.
InvestTechFX experts think that the other option would be to position on either side of the channel and attempt to catch a break out. The longer the channel persists, the better is the possibility of a violent break out with a sustainable trend following in its wake.
A daily chart of the EUR/USD slightly favors a breakout to the upside, but bad news from the euro zone could cause the year?s low to be tested, according to InvestTechFX. Then, the possibility of a false breakout in either direction is always a distinct factor of which to be aware. Many trading accounts have been decimated by what appears to be a good breakout trade that returns to its channel and explodes in the opposite direction.
The online Fx trading company InvestTechFX has over two decades of experience in the financial market, and is renowned for its advanced and sophisticated trading tools and the detailed and comprehensive learning center it provides. As a proven leader in the industry of artificial intelligence software, they offer people the necessary resources and tools that help them make the most of experienced and successful Fx trading InvestTechFX?s customizable, intuitive, and efficient trading tools help technical traders track percent retracement between time periods along with moving averages. This information is not intended as trading advice of any kind. All trading decisions and outcomes are the sole and complete responsibility of the person/persons making those decisions.
###