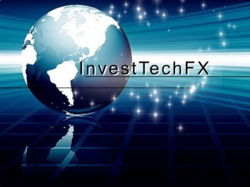 Hong Kong (PRWEB) November 11, 2011
Last quarter, InvestTechFX explains that Australia?s underlying inflation slowed to the weakest pace in fourteen years, which sent the AUD lower with traders betting on the central bank cutting interest rates. The Bureau of Statistics reported a gain of 0.3% in the last three months since the last quarter, with the Reserve Bank of Australia watching the average of two core measures of consumer prices closely. This gain represents the smallest rise since the third quarter of 2007 and the pace was half of that predicted by economists As reported by Fx trading experts at InvestTechFX, the yields of 3 year bonds declined for more than a month by 17 basis points to 3.74% from a world developed high of 4.75% and this report made the RBA Governor Glenn Stevens cut rates for the first time since April 2009.
According to Credit Suisse Group AG indexes that use swap trades, the RBA is expected to take 120 basis points off the benchmark in the next twelve months and lower the overnight cash rate target. InvestTechFX explains that the consumer price index increased from 0.3% to 0.9% with a decline in the costs of health and food, which matched the median estimate made by 21 economists in a Bloomberg News survey. The statistics bureau changed the weightings given to index components and increased the contribution of health and recreation, housing, food and alcohol, and decreased the weightings of transportation, insurance and financial services, and furnishings and household equipment.
There was 10% depreciation in Australia?s currency last quarter with increasing global risks and decreasing employment growth, and on July 27 it reached the highest level of USD 1.1081 after it was freely floated in 1983, reported by Fx trading experts at InvestTechFX.
The online Forex trading company InvestTechFX is a proven leader in the industry of artificial intelligence software. They are renowned for their top notch trading technology systems in the computerized trading industry whose experts develop advanced, customizable, intuitive, efficient, and sophisticated trading tools that help people understand Forex currency exchanges related trends and developments. Apart from offering new, exciting, and innovative FX trading solutions, they are well known for their detailed and comprehensive learning center.
Visit : http://www.investtechfx.com
# # #