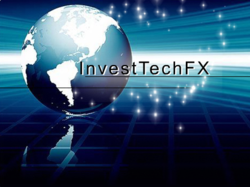 (PRWEB) November 14, 2011
With investors turning their attention to Italy, InvestTechFX reports that the Euro declined today and there were fears of the debt contagion spreading across the Euro Zone. The shrinking industrial production in Germany, the declining retail sales in the Euro Zone, the declining Sentix Investor Confidence and all fundamental reports were negative today.
The prime minister of Greece, George Papandreou let the unity government formed by the opposing and the ruling parties make arrangements for getting the bailout by agreeing to resign. However, according to a Business Week article, the Italian Prime Minister Silvio Berlusconi said he would resist the pressure to step down. The Forex currency exchange experts at InvestTech FX are concerned because Europe now faces not only economic but also political challenges.
The Euro slowed the rally and resumed its decline though it initially rallied recently and erased a bigger part of its losses. Forex Ecn experts with InvestTechFX report that the EUR/USD fell to the intraday low of 1.3680 from 1.3828 before trading at 1.3759 while EUR/JPY dropped to 107.41 from 108.11 with an intraday low of 106.84.
The online Fx trading company InvestTechFX is a proven leader in the industry of artificial intelligence software. They are renowned for their top notch trading technology systems in the computerized trading industry whose experts develop advanced, customizable, intuitive, efficient, and sophisticated trading tools that help people understand FX trading related trends and developments. Apart from offering new, exciting, and innovative solutions, they are well known for their detailed and comprehensive learning center.
###