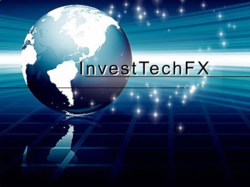 Hong Kong (PRWEB) November 06, 2011
According to a report in French daily, Le Monde, Europe recently announced that there were plans to block the 8 billion pound tranche that was liberated last week. InvestTechFX reports that they are unwilling to renegotiate the conditions associated with the second bailout for Greece and asked the Greek government to give formal consent to their intention of satisfying all the needed adjustments. The German Chancellor, Angela Merkel, and the French president, Nicolas Sarkozy, have decided to send this message across to the leader of Greece George Papandreou in a meeting on November 2, which representatives of the European Union and the chief of the International Monetary Fund, Christine Lagarde, are expected to attend.
This tranche is the only way that Greece can prevent running out of cash by December and after the announcement of the referendum, both the IMF and the EU believe that the payment is unimaginable, as InvestTechFX explains. An online Forex company, InvestTechFX, suggests that George Papandreou will ask the citizens of Greece if they wish to exit the euro following the orders of international authorities. Due to the current market situation, the EFSF (European Financial Stability Facility) has decided to postpone the ?3b debt issuance that was scheduled for today.
The Forex trading company, InvestTechFX, is a proven leader in the industry of artificial intelligence software. Their advanced, customizable, intuitive, efficient, and sophisticated trading tools empower people to make the most of successful FX trading. The power and potential of their top notch trading technology systems operators in the computerized trading industry enables people to understand the trends and developments in the Forex Ecn markets to make correct decisions. The top online Forex operators have more than 20 years of experience in Forex currency exchange and they offer new, exciting, and innovative solutions along with a detailed and comprehensive learning center that has all the necessary resources and tools for FX trading.
###
Find More FX Market Press Releases