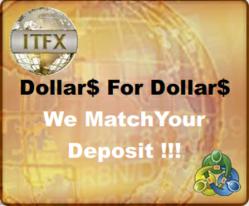 Hong Kong (PRWEB) December 08, 2011
While satisfying both electorates and markets is a tough proposition, Germany is demanding that Euro Zone?s government overlook massive concessions on budget, spending, and future tax plans as a price for the Frankfurt based Europe Central Bank intervention. The EU will have a major role to play in enforcing budget controls on other member states of the Euro Zone and there are huge political risks as well as other problems involved with the EU handling a lot of budgetary power centrally. The experts at the Forex trading company InvestTechFX, Forex Currency Exchanges firm, report that with the ongoing Euro Zone debt crisis, foreign banks are decreasing their exposure to emerging markets which has lead to a drop in the debt syndication for raising foreign loans by cash starved financial institutions or domestic companies. With the Euro Zone crisis still lingering, most foreign banks have either reduced or frozen their lending abroad and this has a negative impact on Forex debt syndication deals.
Germany is against both the IMP and the ECB printing money and with the IMF refusing to allow special drawing rights to help underwrite the plans; the ECB might support periphery countries by planning a fund worth as much as a trillion Euros. Though the Euro Zone crisis is continuing, some local issues have been addressed. According to a Bloomberg report, while Mario Monti's cabinet in Italy is to pass a 24 billion Euro austerity program, Enda Kenny, the Irish Prime Minister has warned that they might face further austerity with VAT estimated to rise to 23 percent. Pimco, the world's largest independent bond fund manager is demanding that Europe either considers a managed break up or bring in more fiscal integration if the reform does not help.
InvestTechFX is renowned for their top notch FX trading technology systems in the computerized trading industry and is a proven leader in the industry of artificial intelligence software. Their experts develop advanced, customizable, intuitive, efficient, and sophisticated Forex trading tools that help people understand Online Forex trends and developments. Apart from being in the business of offer new, exciting, and innovative solutions, they are well known for their detailed and comprehensive learning center.
###