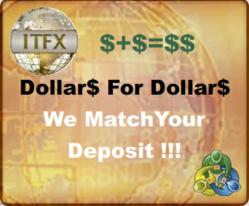 Hong Kong (PRWEB) December 12, 2011
Europe?s financial and economic deterioration in recent months has raised hopes that European leaders would try their best to ensure that structural changes are made immediately to delay or prevent further deterioration. Experts at the online Forex trading company InvestTechFX report that leaders like Merkel believe that Germany, the strongest country in Europe currently could be persuaded to bring a fiscal sense to the EU, though a fiscal union did not seem possible. While the Euro Zone countries would lose out on their independence and have little or no say in future regulations, the only way to bring about stability in the online Forex market would be to bring in more transparency and control the further worsening of these fiscal rules.
While political solidarity is preferred by Europe and France, Germany is leaning towards strengthening federalism. Turbulent times are in store for the Forex market due to the ongoing conflict between countries within the Euro Zone and those outside it such as Britain. While Forex traders hope that these agreements on the fiscal changes might address Europe?s structural problems that in the long run, the ECB?s intervention might flare up the crisis as people clamor for the purchase of government bonds in the primary as well as the secondary market.
The online FX trading company InvestTechFX, a Forex ECN, is a proven leader in the industry of artificial intelligence software. They are renowned for their top notch Forex currency exchange technology systems in the computerized trading industry whose experts develop advanced, customizable, intuitive, efficient, and sophisticated trading tools that help people understand foreign currency exchange related trends and developments. Apart from offering new, exciting, and innovative FX trading solutions, they are well known for their detailed and comprehensive learning center.
###