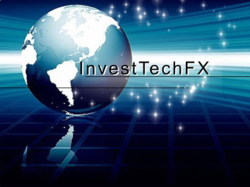 Hong Kong, HK (PRWEB) October 20, 2011
In the wake of the ongoing economic turbulence, the latest news from InvestTechFX that has hit the financial markets real hard is the Euro touching a 9 month low against the dollar. This development is in direct result of European finance ministers forcing banks to cushion bigger losses on Greek debt holdings, which delayed the promised vital aid payment, or tranche, that Athens was expected to receive in mid-November. The currency falling to its weakest at $ 1.3145 is the lowest reported since January this year due to a collapse in the shares and a slide in stocks of Dexia, a Franco-Belgian banking group.
According to InvesTechFX, due to its hefty exposure to Greek debt, investors have been pushed into safety as they also view an increasing possibility of an Athenian default with no concrete measures being taken in spite of numerous meetings by leadership regarding Greece making the next payments to avoid default. The Euro is expected to grow weaker with the European Central Bank hinting at easing monetary policy in the wake of the debt storm to support the euro zone economy. The losses of the Euro to trade were erased on electronic trading platform EBS with a 0.2 percent higher trade; however this is viewed only as a technical bounce by analysts and traders who foresee further losses.
With over two decades of experience in the financial market InvestTechFX is in a constant process of creating new, exciting, and innovative solutions for some of the top operators in the computerized trading industry. They are the proven leader in the industry of artificial intelligence software that harnesses the power and potential of top notch trading technology systems to offer maximum value to their users. It is important for people to understand the trends and developments in the Forex trading markets to make well informed decisions. The detailed and comprehensive learning center by InvestTechFX offers the necessary resources and tools to educate people and empowers them to make the most of successful Fx trading. Advanced and sophisticated trading tools from InvestTechFX that are also customizable, intuitive, and efficient help technical traders track percent retracement between time periods along with moving averages.http://www.investtechfx.com
###