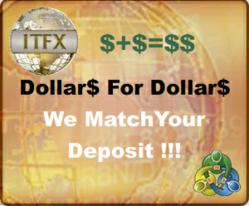 (PRWEB) December 16, 2011
Though the markets experienced positive sentiment earlier in the day with the Spanish government selling bonds worth 4.94 billion Euros or 6.51 billion Dollars at relatively low yields of less than 5 percent, reports indicating that Germany had opposed a permanent rise in the stabilization fund resulted in stock trading in the European markets going into a downward spiral. Experts at the Forex currency exchange company InvestTechFX report that the credit rating of major banks in the Euro Zone countries were on the line with the emerging debt crisis on the continent showing no signs of abating. Despite the sale of these bonds, the credit rating of eight of Spain?s financial institutions and banks are also expected to get hurt per Fitch?s and Moody?s warnings.
Norbert Lammert, spokesman for the German parliament stated that expecting Germany to approve the recovery fund was quite an ambitious expectation. Forex investors are a troubled lot as there is no comprehensive foreseeable solution to avoid future debt crises on the continent. With rating agencies continuing to overlook the sentiment on the continent, warnings regarding the credit rating of as many as 17 companies in the Euro Zone were also issued. These include the EFSF (EU rescue fund) and the banks on the mainland. Stocks markets in the US also experienced a sharp fall after economists at Moody announced that the Euro Zone would experience further and significant economic slowdown despite negotiations and steps taken to revive the economy of countries like Greece that is 350 billion Euros in debt.
The online Forex Trading company InvestTechFX is a proven leader in the industry of artificial intelligence software. They are renowned for their top notch trading technology systems in the computerized trading industry whose experts develop advanced, customizable, intuitive, efficient, and sophisticated trading tools that help people understand Forex trading related trends and developments. Apart from offering new, exciting, and innovative FX trading solutions, they are well known for their detailed and comprehensive learning center.
http://www.youtube.com/watch?feature=player_embedded&v=ffysJqNNUl4


###