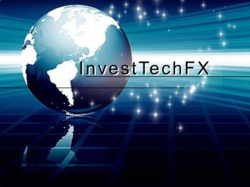 Hong Kong (PRWEB) November 10, 2011
News that EU leaders had persuaded Greece?s prime minister to put the Greek bailout plan to a vote has had a very positive effect on Forex currency exchanges as well as other major indices such as the DJIA, S & P 500, and NASDAQ. Major commodities oil and gold have also posted healthy gains, as InvestTechFX further explains.
Online Forex traders have boosted the EUR/USD by over 200 pips since Monday?s low and are poised within striking distance of the year?s midway point of 1.39. Some resistance is being encountered just above 1.38, but given that today?s range has totally engulfed yesterday?s, buying pullbacks may be sound strategy, particularly in the US equity markets remain strong.
The political drama in the euro zone has fundamental and news traders on edge. Technical traders, however, especially those using a Forex ECN, can clearly observe the EUR/USD returning to and occupying a range that except for a brief break to the upside when the Greek bailout was announced last week, has held since early/mid-October.
50, 100 and 200 period moving averages, Bollinger bands, Fibonacci scales and other indicators applied across various time frames, further suggest the strength of the current channel.
FX trading for retail foreign currency exchange traders using charts and historical data to forecast price direction sometimes feels disconnected from the markets, since their entire contact consists of numbers and charts with no physical, tangible elements to engage the senses. Recently, financial experts have been counseling clients who have experienced a similar disconnect with regard to personal debt, to use cash for purchases in order to establish a physical connection to spending money that is absent with credit card purchases.
This same technique can be used by Forex traders. One simple way to do this is to use poker chips to represent pips. A profitable trade is rewarded by taking a number of chips equivalent to the number of pips the trade earned from their storage box, which serves as the physical equivalent of the market. The chips can be seen, their weight can be felt, and their sound can be heard. This turns online trading into an activity that engages the body?s senses as well as its mind, supplying tangible evidence of results.
If using poker chips raises a concern for the trader of a potential comparison between gambling and trading, some other object can be substituted. An example of this would be to use pennies to represent one pip, nickels for five pips, and so on. One very important distinction, however, must be taken into account for those inclined to equate trading with gambling. With gambling, the risk is established by the house. All games of chance have a predetermined risk, and maximum reward and a finite time period.
With trading, the risk is determined by the trader. FX trading transaction risks, rewards and length of time can be indefinite, subject only to limitations placed by the trader or determined by that trader?s account size.
The FX trading company InvestTechFX is a proven leader in the industry of artificial intelligence software. Their advanced, customizable, intuitive, efficient, and sophisticated trading Forex currency exchanges tools empower people to make the most of successful FX trading. The top online Forex operators have more than 20 years of experience in the financial markets and they offer new, exciting, and innovative solutions along with a detailed and comprehensive learning center. http://www.investtechfx.com
###