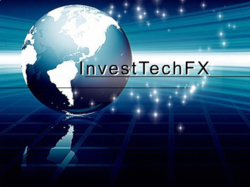 Hong Kong (PRWEB) October 24, 2011
Online Forex traders are caught squarely on the horns of a dilemma trying to figure out the fate of the euro.
InvestTechFX reports that The euro closed against the dollar Friday at 1.3895, a scant five pips from the halfway level for 2011 and a mere 14 pips over the open for the week that featured a textbook demonstration of the term ?chop.?
Only the continuing issues with the dollar prevented a massive plunge.
EU finance ministers continue to posture and dangle a solution, but the problem may well be beyond any satisfactory conclusion. Those with a somewhat cynical outlook would maintain that meetings are what you hold to prevent any actual work from being done and it?s hard not to agree.
Governments and their economies are subject to the same reality as average individuals. Borrowing money that can?t be repaid because income is insufficient to do so, then borrowing more to repay the original debt, while clinging to the false hope that income will increase, is a disastrous fiscal policy.
When everybody is flush, everything is peaches and cream, but when it?s time for France and Germany to face the prospect of holding the bag for Greece?s failure to live within its means and honor its obligations, those two countries are reluctant to throw good money after bad. It?s something like having a $ 1000 debt on your Visa card and waiting for Visa to say, ?Give us $ 400 and we?ll call it even.?
Anyone in the unenviable position of holding Greek bonds is facing big losses. Those bondholders are trying their utmost to be first in line for the next round of Greek bailout funds to be disbursed in the first half of November.
It now appears that at best, there may be a ?cut your losses? solution that will protect neighboring economies from being affected.
So, where does all this uncertainty leave Euro currency traders?
Based on last week?s EUR/USD trade, it appears that the smart money is extremely reluctant to establish any new positions.
If the US economy were healthy, and there have been some glimmers of hope based on US company third-quarter earnings reports, traders could flock to the dollar as they did in late August and all of September.
With the EUR/USD squarely in the middle of its range for the year, there are probably other currency pairs that possess some potential for those who are willing to accept a little extra volatility.
For those of a more conservative bent, the USD/JPY might be a safe, albeit a boring place, to wait out the uncertainty surrounding the euro.
The GBP/USD offers a similar opportunity and the USD/CHF could see increased volume as euro traders, frustrated and impatient with EU dawdling, look to satisfy trading urges.
That is not to imply that these pairs will not see their share of sideways action, but at least these currencies are not being held captive to endless meetings, where it seems as though all that?s been decided is to have yet another meeting.
The GBP/USD has made a nice recovery from the low for the year early in October. It appears poised to test the highs for the year if it can penetrate resistance at 1.6000, 1.6112 and 1.6209.
The USD/JPY made a new low for the year after breaking support that has held since the beginning of August. The next few days should decide if this long-term support has become the new resistance.
The USD/CHF also made a new low early in August, then reversed a year-long downtrend with a rapid reversal that has been consolidating for the past several weeks around .8969.
While it remains for the euro zone crisis to be resolved, news traders have a good opportunity for some short-term euro trades, as the market is sure to respond with exuberance in one direction or the other as the situation develops and new information is revealed.
Forex Trading, as everyone knows, is risky and unpredictable. Given the large percentage of Forex trading represented by the euro, prudence would suggest that the immediate future is one that indicates extreme caution. http://www.investtechfx.com
# # #