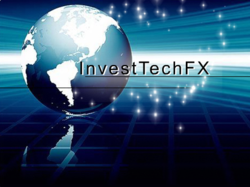 Hong Kong (PRWEB) November 02, 2011
InvestTechFX reports on a recently formed narrow sideways that is approximately within a 50 pip range on either side of the year?s mid-point, which has the euro equivalent to $ 1.39 US dollars. Technical traders who utilize Japanese candlesticks for FX trading price analysis can easily confirm this sideways movement on a daily chart, where the presence of several consecutive dojis clearly indicates the current level of Forex trader indecision, according to Fx experts at InvestTechFX.
Traders who prefer OHLC price bars can just as easily observe that daily opening and closing prices are not separated by much. The formation of any clear price trend in any of the euro currency pairs has been significantly impacted by the US equity markets that closed very near to where they began the year. They encountered strong resistance at that level and have retreated somewhat, but InvestTechFX explains that positive corporate earnings reports have prevented a major correction from occurring, which has kept the euro from sliding on the foreign currency exchange as much as might otherwise be expected from the EU turmoil taking place. Forex traders are put in a predicament with the Eurozone intending to increase the size of its bailout fund. Others say that the debt crisis is much greater than originally thought.
The current trading climate provides a textbook example for all technical traders on the major significance of two price levels that consistently supply support and resistance no matter the time frame considered. These levels are represented by the opening and mid, or halfway prices, for any selected timeframe. InvestTechFX reports that the $ 1.39 exchange rate for the EUR/USD represents the midpoint for 2011 until now. The open for the year at $ 1.33 was only briefly tested early in January and most recently when the EU debt crisis was unfolding.
Online Forex traders who do not wish to totally abandon the euro currency pairs while awaiting a resolution can move to a shorter timeframe and find some potential there. Looking at the current week, the EUR/USD market is just above where it opened at $ 1.3895, according to InvestTechFX, and a little further above the hallway point for the week, $ 1.3784. These two levels can be considered support and an indication to lean to the long side as long as prices remain above them. A break below these two levels would favor selling.
InvestTechFX experts believe that the two price levels being so close together, however, with only 11 pips separating them, indicates that trade size and duration should be kept conservatively small. It is also an appropriate time to consider selling resistance and buying support. This strategy requires patience on the part of the trader, since it typically takes a lot of work for prices to return from resistance to either an old or new level of support in the case of a short position, or from support to an old or new level of resistance in the case of a long position.
It is still looming over the heads of Forex investors on if the EU finance ministers will come up with a definitive, acceptable resolution to the debt crisis, and whether they will procrastinate and the delay a decision, causing more uncertainty and sideways price channels in the euro currency pairs. The deadline is rapidly approaching.
InvestTechFX experts recommend that those traders, who do not possess unlimited trading capital, be wise to limit euro currency trading both by the number of units involved and the length of time. If multiple trading accounts are available, this would also seem like a good time to utilize a Forex ECN broker and avoid the potential for a dramatic increase in spread rates that market maker brokers often announce just before a major economic news release.
The Forex trading company InvestTechFX is a proven leader in the industry of artificial intelligence software. They are renowned for their top notch trading technology systems in the computerized trading industry whose experts develop advanced, customizable, intuitive, efficient, and sophisticated trading tools that help people understand Fx Trading related trends and developments. Apart from offering new, exciting, and innovative solutions, they are well known for their detailed and comprehensive learning center. Information contained in this report should not be construed as investment advice. All trading decisions and outcomes are the total responsibility of the person or persons making them. http://www.investtechfx.com
###
Related FX Market Press Releases