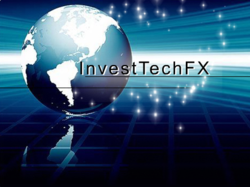 (PRWEB) November 12, 2011
With Japan?s latest post-war dollar posing an underlying threat to its export-led economy high, the nation intervened in currency markets to weaken the yen for the first time since August, according to InvestTechFX. This could be in response to the fears and concerns about the global economy stirred by Euro zone debt that lead investors to seek refuge from volatile markets. Due to worries over Tokyo?s impact on Japan?s economic recovery, it has faced domestic pressure to act on the Yen raising questions from their global trade partners ahead of the G20 meeting in France, as Forex ECN InvestTechFX further explains.
After hitting a fresh post-war low of 75.32 Yen, FX trading experts at InvestTechFX explain that the USD touched 79.53, a surge of around 5% that also saw the Euro rising to 111.57 Yen from 107.06 Yen. In the wake of the move, Japan's Nikkei index rose by over 0.50% and the Yen settled at 78.13 to the dollar. In recent weeks, Japanese officials stepped up intervention rhetoric in an attempt to verbally weaken the unit, but the Yen just continued to strengthen and the issue is going to be addressed at the Group of 20 meeting where the leaders of industrialized and emerging economies will be present in Cannes, France. InvestTechFX?s online Forex trading experts suggest that the strong Yen which makes Japanese goods less competitive and erodes the repatriated profits of exporters will force Japan to allow greater flexibility in the value of the Yuan amid pressure from the United States and China.
Julian Jessop of research firm Capital Economics said that this is likely to have a limited long-term impact on rates and will not be enough to turn the tide and help Japan recover from the tsunami and the March 11 earthquake. The government intervened the fourth time since September 2010 to stem the currency rise and spend 4.5 trillion yen in August 2011.
InvestTechFX is a proven leader in the FX trading industry and their detailed and comprehensive learning center enables people to understand Forex currency exchange related trends and developments. They develop advanced, customizable, intuitive, efficient, and sophisticated trading tools and also offer new, exciting, and innovative solutions. With over two decades of experience in the computerized trading industry, they are renowned for their top notch trading technology systems.
###