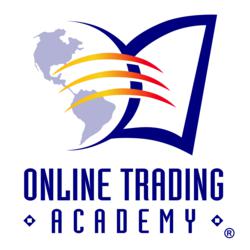 Irvine, CA (PRWEB) March 26, 2012
FXStreet.com named Sam Seiden, Vice President of Education for Online Trading Academy, the winner of the 2012 Forex Best Awards in all three categories for which he was nominated: Best Educator, Best Webinar and Best educational Content for his Lessons From The Pros Newsletter.
FXStreet.com is the leading independent portal dedicated to providing complete and timely information about the Foreign Exchange (Forex) market and hosts an annual awards event to honor their top content contributors. Seiden, who is a regular contributor, has educated thousands of traders and investors in his webinars and conferences.
Seiden?s experience teaching and presenting made him a worthy candidate for his nomination leading up to his win. He has delivered training and presentations at large events, provided superior leadership to the instructor team and helped foster greater collaboration between Online Trading Academy education center teams and instructors. The educational content provided by Seiden, which is regularly distributed in the ?Lessons From the Pros Newsletter? has raised the level of quality instruction throughout the global network. Seiden?s educational content continually receives positive feedback from students and aspiring traders and investors. Students often praise his newsletter for being a powerful tool with educational, inspirational, and containing encouraging content.
?It feels great to be a part of a team that is dedicated to delivering trading education content that helps our students succeed,? said Seiden. ?Trading knowledge gives individuals the power to transform their lives. It is an honor share this message and to be recognized by FXStreet.com for the second time.?
After joining the Online Trading Academy team in 2007, Seiden was quickly promoted to Director of Education, followed by his most recent promotion to Vice President of Education. He is a featured author, regular radio and T.V. guest and regular contributor to industry leading magazines.
About Online Trading Academy
Online Trading Academy helps their students by revealing the truth about what it takes to become a successful trader or investor. Their core strategy enables traders to identify market turning points before they happen, with a high degree of accuracy. Students learn under the guidance of experienced professional traders in a hands-on, learn-by-doing classroom setting. In the Professional Trader course, students learn trading skills and then practice trading live, in the classroom, without paying commissions or risking their own capital by using Online Trading Academy?s money. With over 26,000 graduates, Online Trading Academy offers professional instruction from experienced Wall Street professionals, as well as a wide array of beneficial home study materials to supplement classroom study. Online Trading Academy locations include Phoenix, Irvine, Los Angeles, Concord, San Jose, Denver, Orlando, Tampa, Fort Lauderdale, Atlanta, Chicago, Kansas City, Boston, Baltimore, Detroit, Minneapolis, New York City, Secaucus, Charlotte, Philadelphia, Austin, Dallas, Houston, San Antonio, Seattle, Washington D.C., Milwaukee, Dubai, London, Singapore, Mumbai, Vancouver and Toronto. For more information, visit http://www.tradingacademy.com.
About FXStreet.com
FXstreet.com was founded in January 2000. As its distinctive trademark, the website has always been proud of its unyielding commitment to provide objective and unbiased information and to enable its users to take better and more confident decisions. On the website, the real-time quotes, news, newsletters and interactive chats with experts from all over the world are among the most well-received contents. FXstreet.com has managed to gain the collaboration of the entire Forex industry, from professional individuals and small companies right up to Forex Brokers and Investment Banks. The website exists in English, Spanish , Chinese, Japanese, Russian, French, Indonesian and Arabic. In 2010, these FXstreet.com sites reached 79,945,622 page views. The English website garnered the most important part of the traffic with 70,231,808 page views and 5,231,392 absolute unique visitors. FXstreet.com was short listed as ?Best e-FX initiative of the year (vendor)? for the FX Week e-FX Awards 2010.