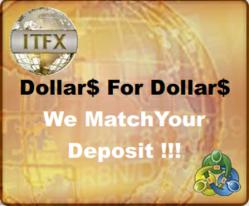 (PRWEB) December 04, 2011
With the United Kingdom evacuating some of its staff from Iran after protestors stormed the UK embassy in Tehran and the United States imposing additional sanctions due to Iran?s nuclear program, there is an international effort to tighten an economic noose on Iran, as also explained by a Yahoo news report. According to the experts at the online Forex company InvestTechFX, in the Organization of Petroleum Exporting Countries, Iran is the second largest producer after Saudi Arabia with a daily output of about 3.5 million barrels and annual revenue of USD 80 billion.
With President Mahmoud Ahmadinejad funding the atomic program and Iran training and financially supporting Middle East militant groups like Hamas and Hezbollah, European Union foreign ministers have decided to discuss additional measures against Iran. The prices of crude prices fell due to rising U.S. stockpiles in January this year but gained 6.8%, according to a Reuters report, amid concerns that the sanctions may cut supplies from Iran with Iran?s highest legislative body, The Guardian Council?s move to expel the UK?s ambassador and downgrade diplomatic ties with Britain.
The Forex trading company InvestTechFX creates customizable, intuitive, efficient, and sophisticated Forex trading tools that empower people to make correct decisions. As an industry leader of artificial intelligence software, the Forex currency exchange operators in the computerized trading industry have over 20 years of experience in the financial markets. Their top notch FX trading technology systems along with a detailed and comprehensive learning center enable people to understand the trends and developments in the FX trading markets. A new limited time ?Dollar for Dollar? promotional offer where ITFX matches the customer?s deposit was recently announced by the company.
###
Find More Forex System Press Releases