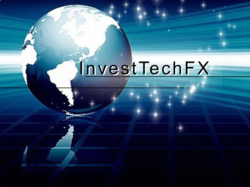 Hong Kong (PRWEB) November 07, 2011
Last week?s announcement by French President Nicolas Sarkozy and German Chancellor Angela Merkel sent the euro on a dramatic uptrend. It didn?t take long, however, for Forex currency exchanges to begin to express skepticism over the viability of the euro zone bailout plan, as InvestTechFX further explains.
The euro has since given back all the gains realized and then some when no concrete details of the rescue plan emerged and questions regarding specific details by FX trading concerns went unanswered.
Initial news of the plan last Thursday sent the euro up almost 300 pips against the dollar from where it had spent the past week mired near its midpoint for the year. That day?s trading saw the EUR/USD currency pair open at 1.3969 and put in a high of 1.4247 before retreating slightly to close at 1.4168, as reported by Fx experts at InvestTechFX.
It took only until Friday for skepticism and doubts to begin to erase those dramatic gains. As soon as Forex currency exchange traders realized that the rescue plan consisted mainly of borrowing additional money at higher interest rates to pay back loans that were already under water, the euro sunk soundly versus the dollar to 1.3608, well below its open when the euro zone?s rescue plan was announced.
News traders have spent the past several days being mercilessly pulled back-and-forth regarding the euro?s fate by conflicting reports that consist mostly of rumor and speculation over what exactly is the plan to address euro zone economic woes.
First, they have to deal with getting chopped up as no information from a clearly reputable source sufficed to initiate a trend in either direction. They then had to deal with the irrational exuberance that greeted last Thursday?s euro zone government report that a solution had been achieved.
Technical traders, on the other hand, especially those availing themselves of a Forex ECN broker with proper analytical tools, were able to approach the Forex currency exchange market with calm objectivity. Especially valuable to traders utilizing a Forex ECN was the ability to trade with tight, fixed spreads during the high volatility of the past five trading sessions.
One analytical tool that has proved valuable of late to technical traders is the Fibonacci retracement tool. InvestTechFX experts explain that the Fibonacci tool attempts to forecast future currency prices based on the principle that currency prices tend to seek certain levels and form support and resistance at prices representing specific percentages from some previous high or low. The significant percentages supplied by the Fibonacci tool are 23.6, 38.2, 50 and 61.8 percent.
The Fibonacci tool can be used for any currency pair and applied to any desired trading timeframe, but like most Forex indicators, it seems to be more accurate when volatility is high and prices are trending. Most Forex ECN trading platforms include this tool and make it quite easy for a trader to apply it to a price chart.
Applying the Fibonacci tool to the recent price activity in the EUR/USD currency pair provides an interesting example. Drawing the scale from the high of 1.4548, the level when the euro zone crisis first became apparent at the end of August to the low of 1.3146 at the beginning of October, when the situation appeared very grim, places the 50% level very near 1.3680, according to Fx Trading experts at InvestTechFX.
A second scale drawn upward from the low of 1.3146 to the high of 1.4247 that was achieved on the day of the announcement of the purported debt crisis resolution places the 50% level at almost exactly the same price, 1.3680. Trading experts with InvestTechFX believe that this would seem to be more than just random coincidence.
A quick glance at the two scales was all that was needed for expert technical traders, including InvestTechFX experts, to know with relative certainty that EUR/USD prices would reverse where they did and that they would find new support around 1.3680.
InvestTechFX experts offer this cautionary advice with regard to Fibonacci retracements: they seem amazingly accurate when looking at historical data, but still require some trader intuition to determine exactly how much latitude to give to any of the predicted percentage lines. This is because the Fibonacci tool draws very narrow horizontal lines representing support and resistance, when in reality support and resistance actually have a range associated with them.
Traders who would like to experiment with the Fibonacci retracement tool in an ECN environment can do so with InvestTech FX at http://www.investtechfx.com.
###